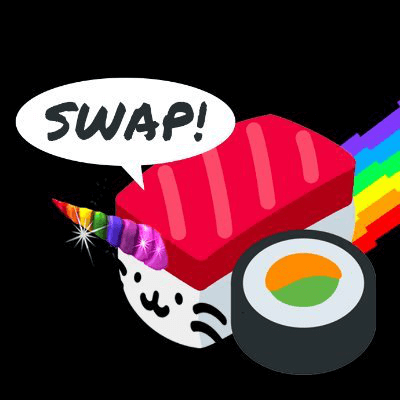 Token Information:
Token: SUSHI
Project name: SushiSwap
Total supply: 115,026,511
Circulating Supply : 115,026,511
Issued date:-
Official Website: https://sushiswapclassic.org/
Block Explorer: https://etherscan.io/token/0x6b3595068778dd592e39a122f4f5a5cf09c90fe2
White Paper:https://medium.com/sushiswap/the-sushiswap-project-c4049ea9941e
About Uniswap Protocol Token (SUSHI)
SushiSwap is a Decentralized Finance (DeFi) liquidity provision platform that aims to be an evolution of Uniswap.
Initially, to encourage liquidity provision, liquidity providers can earn SUSHI tokens by staking Uniswap Liquidity Pool (LP) tokens in an initial set of available pools.
Once token swaps are enabled, 0.25% of all trading fees in any pool are proportionately distributed to active liquidity providers, while 0.05% get converted back to SUSHI (through SushiSwap) and distributed to SUSHI token holders.
Staking SUSHI-ETH LP tokens on the SushiSwap platform also accords stakers SUSHIPOWAH, which are voting rights that allows SUSHI token holders to vote on governance proposals to shape the SushiSwap platform.